The RFID Seal tags is one way lock, can open it one lock unless damage it.
Industrial level material, ABS or PPS, waterproof, high temperature resistance.
And pupular using in trees management, assesses management, water meter and pipeline management etc. Any hard working environment, it is a great option.
You logo or variable numbers would be laser printed on the rfid seal surface, making the management more easy.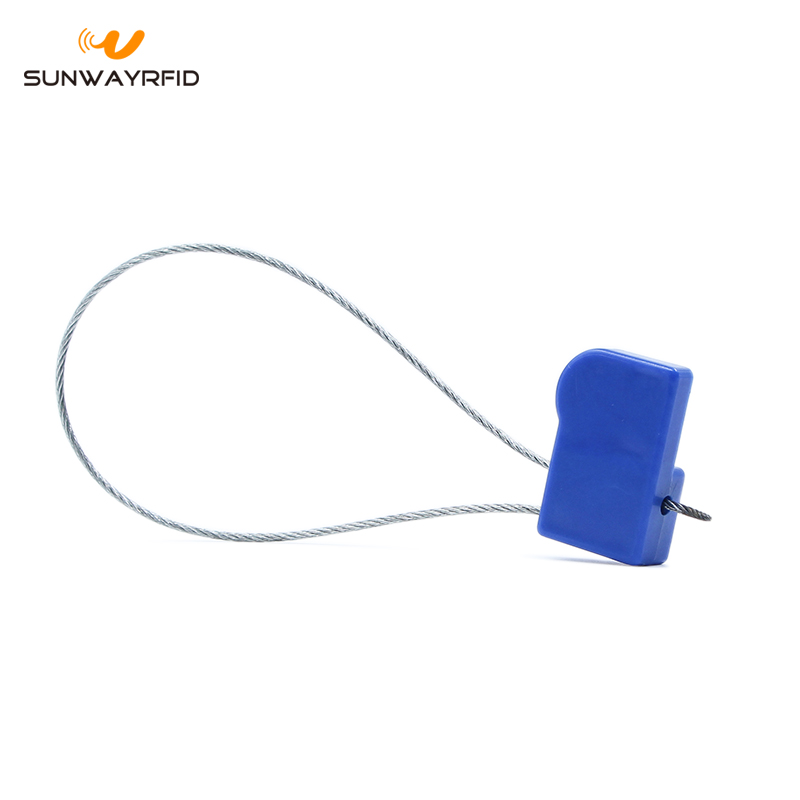 RFID Seal Tag can be embedded 125Khz chips like Tk4100, EM4200, T5577, EME44305 and Hitag etc.
RFID Seal Tag can be embedded 13.56MHZ chips like Ntag213, NTAG215, NTAG216, Mifare Classic, Desfire EV2/EV2, Plus X, Plus SE, ICODE, Ultralight, TI 2084, Topaz512, and F08 etc.
RFID seal tag can be embedded 860MHZ-960MHZ chips like Alien H3, Alien H4, U-Code Gen2 and Impinj M4/M5 etc.
Besides, SunwayRFID also provides silicone rfid wristband, rifd bracelet, Elastic Wristband, snap wristband, Fabric Wristbands, pvc wristbands, RFID Keychain, RFID Tag and RFID Cards too, one-shop can meet all your need about RFID.
Price, customer service, and quality always at our first place.