SunwayRFID provides the rfid ear tags are in TPU material, standard in ISO11784/785 (FDX, HDX). TPU material is for animal, no worry about skin sensibility.
RFID ear tags can work in -25℃ to 70℃, reading from 5cm to 60cm, relative with the reader.
In yellow, no printing. Custom color and logo laser printing available too.
RFID ear tags popular using livestock tracking and management, like cow, sheep, pig and so on.
Using a pliers and easy to put the rfid ear tags on the ear.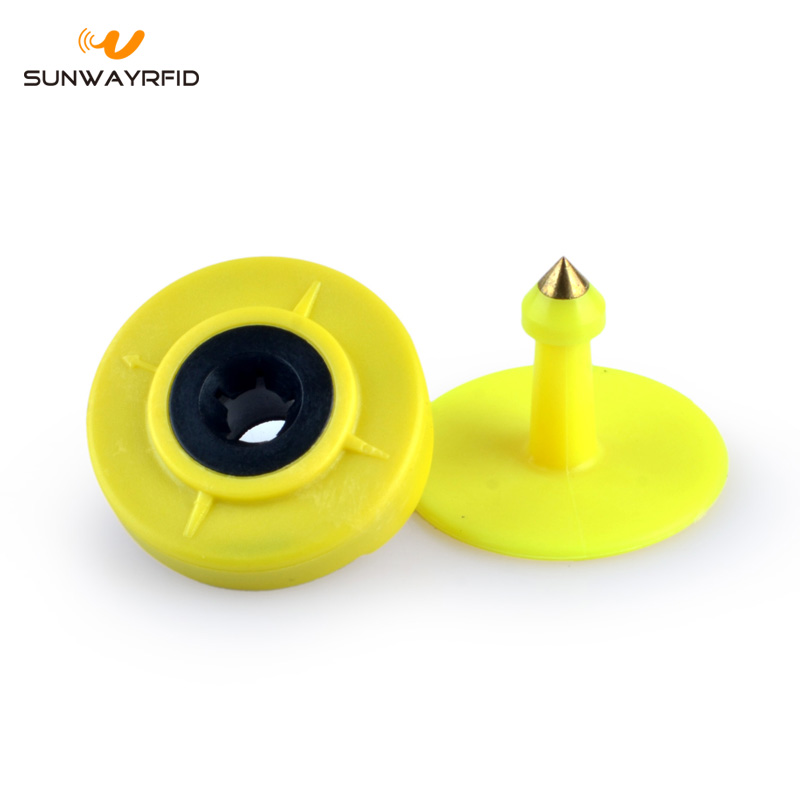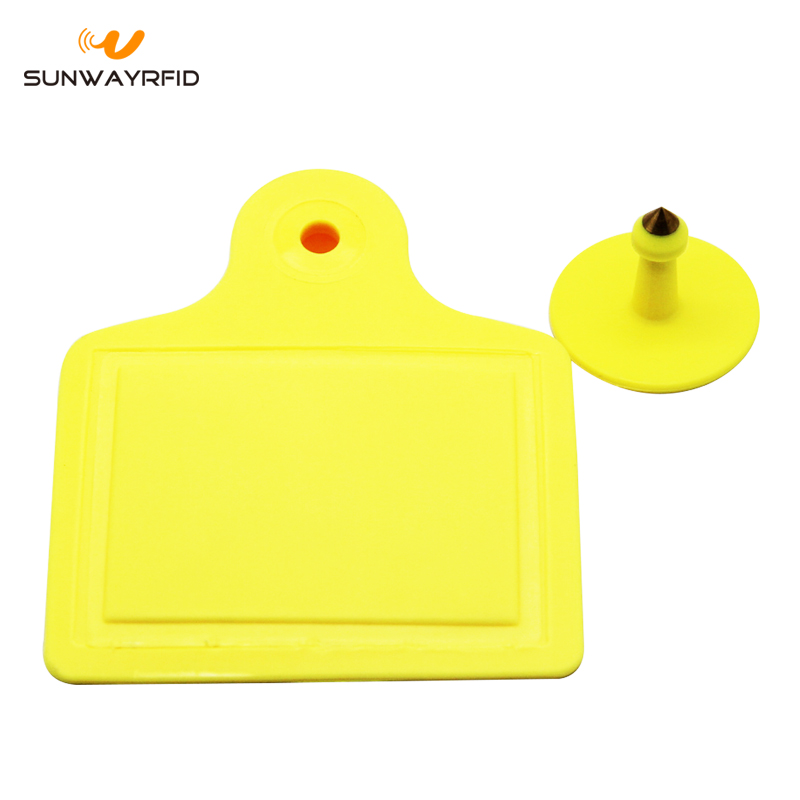 Animal RFID Tag can be embedded 125Khz chips like Tk4100, EM4200, T5577, EME44305 and Hitag etc.
Animal rfid tag can be embedded 13.56MHZ chips like Ntag213, NTAG215, NTAG216, Mifare Classic, Desfire EV2/EV2, Plus X, Plus SE, ICODE, Ultralight, TI 2084, Topaz512, and F08 etc.
Animal rfid tag can be embedded 860MHZ-960MHZ chips like Alien H3, Alien H4, U-Code Gen2 and Impinj M4/M5 etc.
Besides, SunwayRFID also provides Silicone RFID Wristbands, RFID Bracelet, elastic wristbands, Fabric Wristbands, pvc wristbands, RFID Keychain, rfid tag and RFID Cards, one-shop can meet all your need about RFID.
Price, customer service, and quality always at our first place.