This Fabric NFC Wristbands are with a small pvc tag size in 40X25mm (35X26mm or other size), and the fabric wristband in 300x15MM or 350X15mm with a slider.
Can print your logo or design on the tag and wristband. The UID number would be laser on the PVC tag too.
URL or numbers would be encoded by us, and matching the laser printing.
There are kinds slider in option too white, black, one time suing or long term using.
7-8 working days with your logo printing for 5k. 3-4 days delivery. Let us know if your Fabric NFC Wristbands in urgent need, we also provide priority production for urgent orders.
Fabric NFC Wristbands with NXP Ntag213 chip inside, also can replaced by Ntag215, Ntag216 or any chip you need, and are super easy to put on your wrist, look great with YOUR logo on a sliding PVC tag, and close with a white plastic clasp that has teeth to prevent the wristband from falling off.
The white plastic clasp on Fabric Wristbands made for ONE-TIME USE only. There have reusable clasp too.
Ideal for making your next event, party or festival a memorable experience!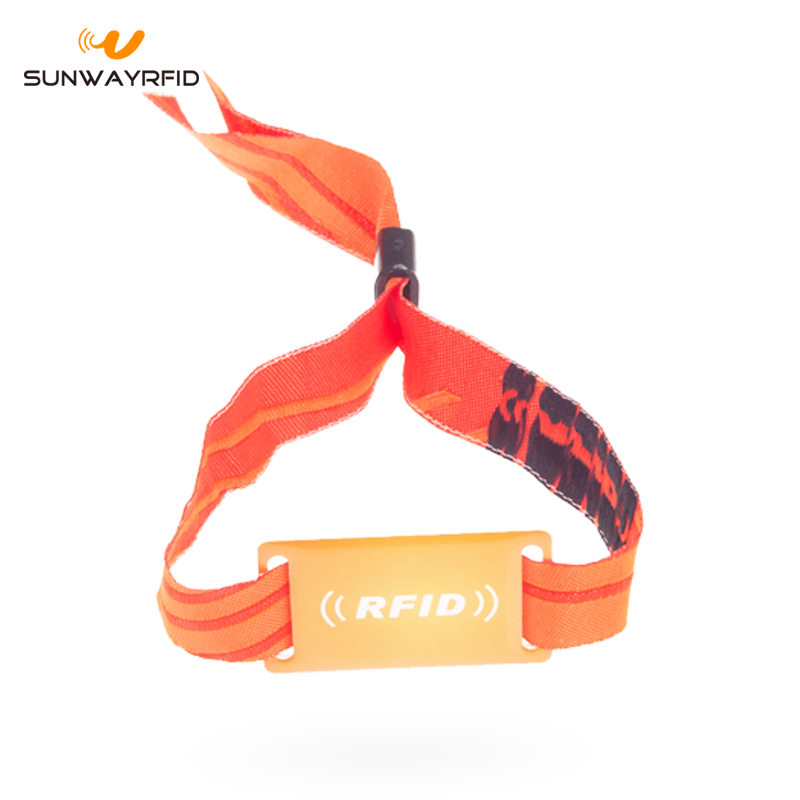 Fabric NFC Wristbands can be embedded 125Khz chips like Tk4100, EM4200, T5577, EME44305 and Hitag etc.
Fabric NFC Wristbands can be embedded 13.56MHZ chips like Ntag213, NTAG215, NTAG216, Mifare Classic, Desfire EV2/EV2, Plus X, Plus SE, ICODE, Ultralight, TI 2084, Topaz512, and F08 etc.
Fabric NFC Wristbands can be embedded 860MHZ-960MHZ chips like Alien H3, Alien H4, U-Code Gen2 and Impinj M4/M5 etc.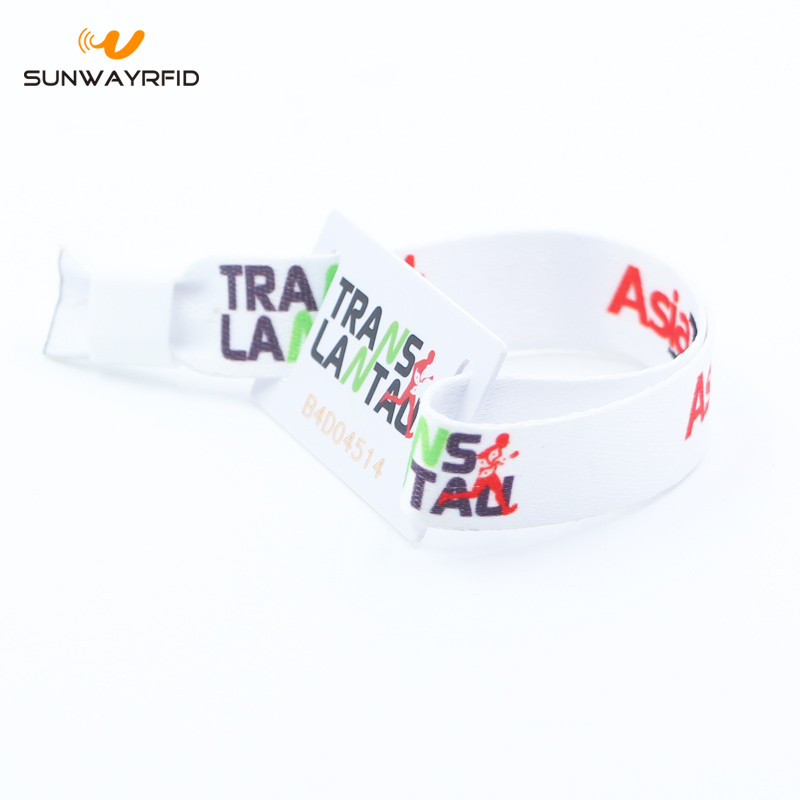 Special project? Custom Fabric NFC Wristbands? If you need more than 500 wristbands, you'll receive an instant discount!
Besides, SunwayRFID also provide Silicone RFID Wristbands, RFID Bracelet, Pvc RFID Wristbands, RFID Keychain, RFID Tag and RFID Cards too, one-shop can meet all your need about RFID.
Price, customer service, and quality always at our first place!