These
Closed Type Silicone RFID Wristbands
with kinds of size meet your need, Dia50mm/55mm for kids, dia60mm/65mm for teenage and dia65mm/70mm/74mm for adult.
Logo printing on the middle head or 2 sides band making your wristbands looks cool and amazing!
Weather and water proof! These are the most popular type
C
losed Type Silicone RFID Wristband
we were selling!
These Closed Type
Silicone RFID Wristbands
features an ANY RFID chip of usable space and can be made read-only. Ideal for making your next event or party a memorable experience! Also widely used on campuses, amusement parks, buses, access control areas, concerts, and tickets and so on.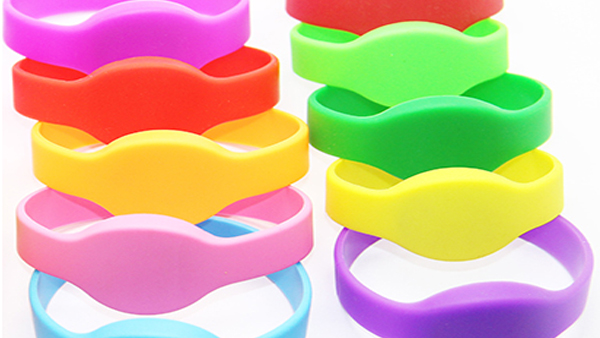 Can be embedded 125Khz chips like Tk4100, EM4200, T5577, EME44305 and Hitag etc.
Can be e
mbedded 13.56MHZ chips like Ntag213, NTAG215, NTAG216, Mifare Classic, Desfire EV2/EV2, Plus X, Plus SE, ICODE, Ultralight, TI 2084, Topaz512, and F08 etc.
Can be e
mbedded 860MHZ-960MHZ chips like Alien H3, Alien H4, U-Code Gen2 and Impinj M4/M5 etc.
Special project? Custom
C
losed Type Silicone
RFID Wristbands
? If you need more than 500 wristbands, you'll receive an instant discount!