1. What kind of crafts we can do on a rfid/nfc wristband?
Logo screen printing, logo offset printing, offset printing to whole wristband, multi-color, engrave the data, print QR code and so on.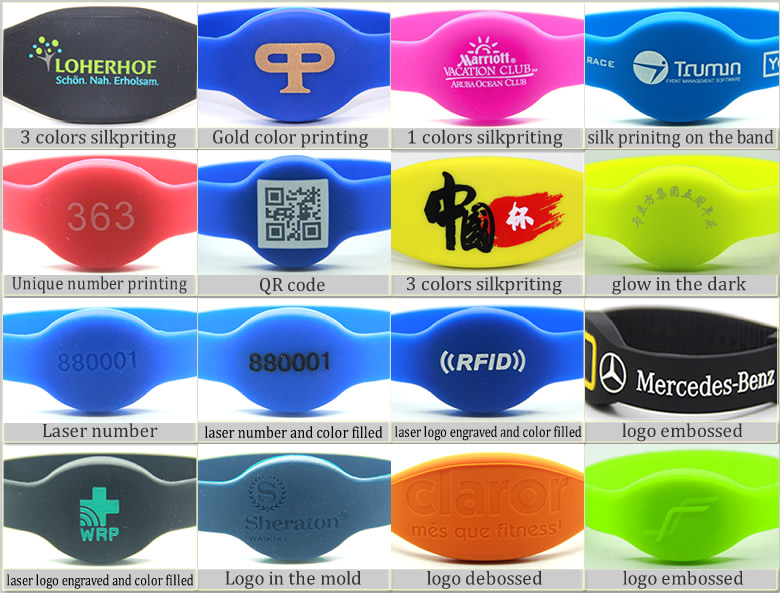 2. What datas we can encode to a rfid/nfc?
- URL, no matter fix URL or variable URL or URL+UID format data, we can encode them, and you just need to send us an excle file list.
- Serial number or variable number.
- Texts.
- Business name card datas.
- Encrypted
- Lock/ready only.
- Magnetic strip and chip encoding same datas.
And SunwayRFID have reader-software engineer with over 10 years experience, can provide customized data (software) creative/generate.