PRODUCTOS
And we specialize in customized wristbands
13.56MHZ NTAG213 PPS RFID Laundry Tags
[[[[[[[[[[[[[[[[[[[[[[[[[[[[[[[[[[[[[[[[[[[[[[[[[[[[[[[[[[[[[[[[[[[[[[[[[[[[[[[[[[[[[[[[[[[[[[[[[[[[[[[[[[[[[[[[[[[[[[[[[[[[[[[[[[[[[[[[[[[[[[[[[[[[[[[[[[[[[[[[[[[[[[[[[[[[[[[[[[[[[[[[[[[[[[[[[[[[[[[[[[[[[[[[[[[[[[[[[[[[[[[[[[[[[[[[[[[[[[[[[[[[[[[[[[[[[[[[[[[[[[[[[[[[[[[[[[[[[[[[[[[[[[[[[[[[[[[[[[[[[[[[[[[[[[[[[[[[[[[[[[[[[[[[[[[[[[[[[[[[[[[[[[[[[[[[[[[[[[[[[[[[[[[[[[[[[[[[[[[[[[[[[[[[[[[[[[[[[[[[[[[[[[[[[[[[[[[[[[[[[[[[[[[[[[[[[[[[[[[[[[[产品参数, 参数]]]]]]]]]]]]]]]]]]]]]]]]]]]]]]]]]]]]]]]]]]]]]]]]]]]]]]]]]]]]]]]]]]]]]]]]]]]]]]]]]]]]]]]]]]]]]]]]]]]]]]]]]]]]]]]]]]]]]]]]]]]]]]]]]]]]]]]]]]]]]]]]]]]]]]]]]]]]]]]]]]]]]]]]]]]]]]]]]]]]]]]]]]]]]]]]]]]]]]]]]]]]]]]]]]]]]]]]]]]]]]]]]]]]]]]]]]]]]]]]]]]]]]]]]]]]]]]]]]]]]]]]]]]]]]]]]]]]]]]]]]]]]]]]]]]]]]]]]]]]]]]]]]]]]]]]]]]]]]]]]]]]]]]]]]]]]]]]]]]]]]]]]]]]]]]]]]]]]]]]]]]]]]]]]]]]]]]]]]]]]]]]]]]]]]]]]]]]]]]]]]]]]]]]]]]]]]]]]]]]]]]]]]]]]]]]]]]]]]]]]]]
This 13.56MHZ NTAG® 213 PPS RFID Laundry Tags in PPS material, can up to IP65 level, it is a good product for industrial or home laundry.
The oval hole in the middle of NFC token can help you fix it to your cloth or somewhere else.
NTAG® 213 chip embedded, which with 144 byte memory can meet your encoding requirements.
SunwayRFID have about 26 kinds PPS tags and tokens for your choose.
No the size you want? You have your owe rfid token shape and design? Contact us know!
SunwayRFID with OEM/ODM capability, can do rfid token in customized material, size, shape and logo.
Details Description for 13.56MHZ NTAG® 213 PPS RFID Laundry Tags:
Material: PPS both sides, or PPS front + Epoxy Back side
Size: 24MM Dia
Chip: NTAG® 213(144 bytes) (Other chip see the chips sheet)
Frequency: 13.56MHZ
Protocol: ISO14443A
Reading range: 1Cm - 5CM, relative with readers.
Datas program: Variable numbers, URL, texts, etc, read only, encrypted, except 125kzh.
Craft: logo laser printing, datas program, numbers printing, custom package.
Working environment: -35℃ to 200℃
Application: widely used on
- Industry Washing & Home
- Bus or Subway ticket
- Access control & security
- Hard working environment
- Assets management
- Packing management
- Cloth management
Our Services:
3-5 days fast samples making
Custom datas program
OEM/ODE capability. Custom size, shape, printing and material all available.
Size & Product Overview: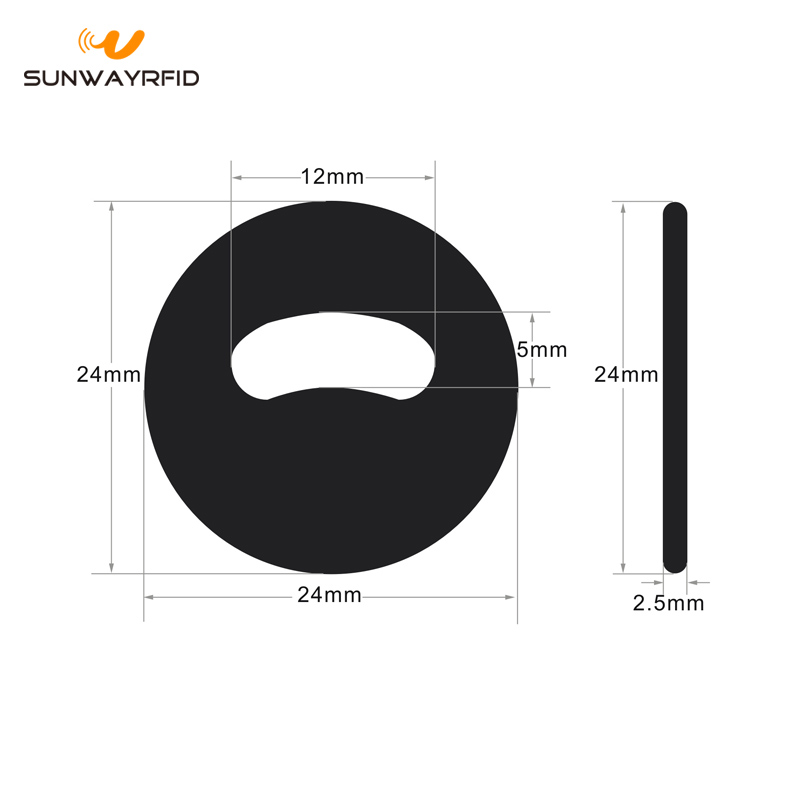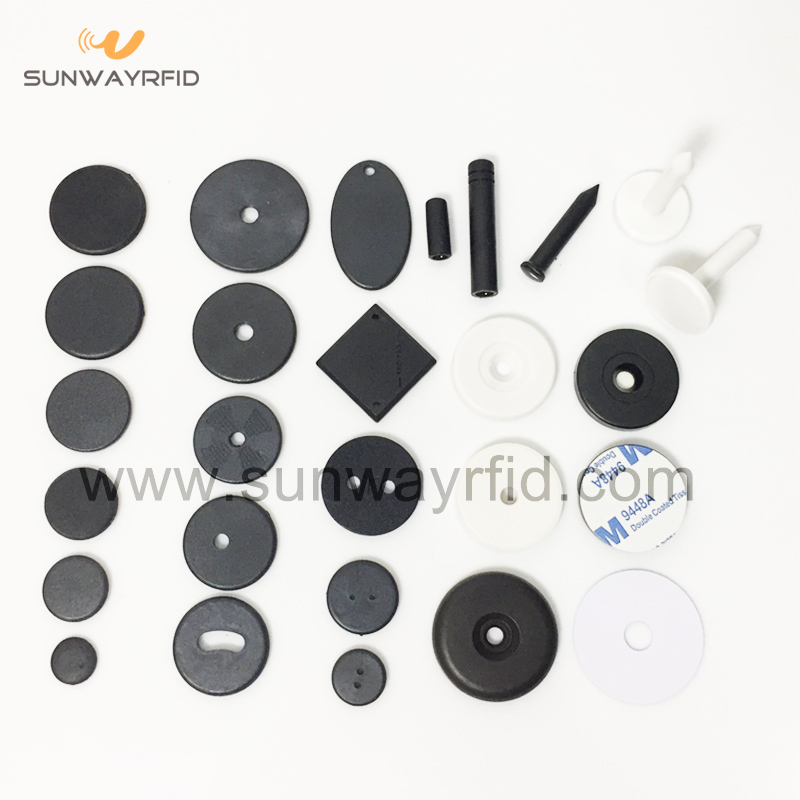 Let us know if one of above rfid token meet your need!

We could not find any corresponding parameters, please add them to the properties table
Related products

PRODUCTO