PRODUCTOS
And we specialize in customized wristbands
125KHZ T5577 Chip PPS RFID Token
[[[[[[[[[[[[[[[[[[[[[[[[[[[[[[[[[[[[[[[[[[[[[[[[[[[[[[[[[[[[[[[[[[[[[[[[[[[[[[[[[[[[[[[[[[[[[[[[[[[[[[[[[[[[[[[[[[[[[[[[[[[[[[[[[[[[[[[[[[[[[[[[[[[[[[[[[[[[[[[[[[[[[[[[[[[[[[[[[[[[[[[[[[[[[[[[[[[[[[[[[[[[[[[[[[[[[[[[[[[[[[[[[[[[[[[[[[[[[[[[[[[[[[[[[[[[[[[[[[[[[[[[[[[[[[[[[[[[[[[[[[[[[[[[[[[[[[[[[[[[[[[[[[[[[[[[[[[[[[[[[[[[[[[[[[[[[[[[[[[[[[[[[[[[[[[[[[[[[[[[[[[[[[[[[[[[[[[[[[[[[[[[[[[[[[[[[[[[[[[[[[[[[[[[[[[[[[[[[[[[[[[[[[[[[[[[[[[[[[[[[[[产品参数, 参数]]]]]]]]]]]]]]]]]]]]]]]]]]]]]]]]]]]]]]]]]]]]]]]]]]]]]]]]]]]]]]]]]]]]]]]]]]]]]]]]]]]]]]]]]]]]]]]]]]]]]]]]]]]]]]]]]]]]]]]]]]]]]]]]]]]]]]]]]]]]]]]]]]]]]]]]]]]]]]]]]]]]]]]]]]]]]]]]]]]]]]]]]]]]]]]]]]]]]]]]]]]]]]]]]]]]]]]]]]]]]]]]]]]]]]]]]]]]]]]]]]]]]]]]]]]]]]]]]]]]]]]]]]]]]]]]]]]]]]]]]]]]]]]]]]]]]]]]]]]]]]]]]]]]]]]]]]]]]]]]]]]]]]]]]]]]]]]]]]]]]]]]]]]]]]]]]]]]]]]]]]]]]]]]]]]]]]]]]]]]]]]]]]]]]]]]]]]]]]]]]]]]]]]]]]]]]]]]]]]]]]]]]]]]]]]]]]]]]]]]]]]
This RFID token embedded with 125KHZ T5577 IC chip, mostly using for read only.
PPS material gives the rfid token waterproof and high temperature resistance. You can weave it in your cloth, and can wash it over hundred times.
Chip UID or your variable datas would be laser on the rfid token surface.
Size of this rfid token have 15mm, 20mm, 22mm and 30mm. If you need other size, please contact us know, SunwayRFID is doing OEM/ODM service.
You need a 13.56MHZ or NFC chip for RFID token? Contact us now.
SunwayRFID also provide RFID Wristbands, NFC Wristbands, RFID Tags, RFID Cards, Silicone RFID Wristbands,
rfid readers and RFID token.
Details Description for 125KHZ T5577 Chip RFID Token:
Material: PPS
Size: 15mm Dia, 20mm Dia, 22mm Dia, 30mm Dia
Chip: T5577
Frequency: 125KHZ
Protocol: ISO/IEC 11784/785
Reading range: 2cm - 7CM, relative with readers.
Datas program: Variable numbers, URL, texts, etc, read only, encrypted, except 125KHZ.
Craft: logo printing, datas program, numbers printing, custom package.
Working environment: -25℃ to 150℃
Our Services:
3-5 days fast samples making
Custom datas program
OEM/ODE capability. Custom size, shape, printing and material all available.
Size & Product Overview: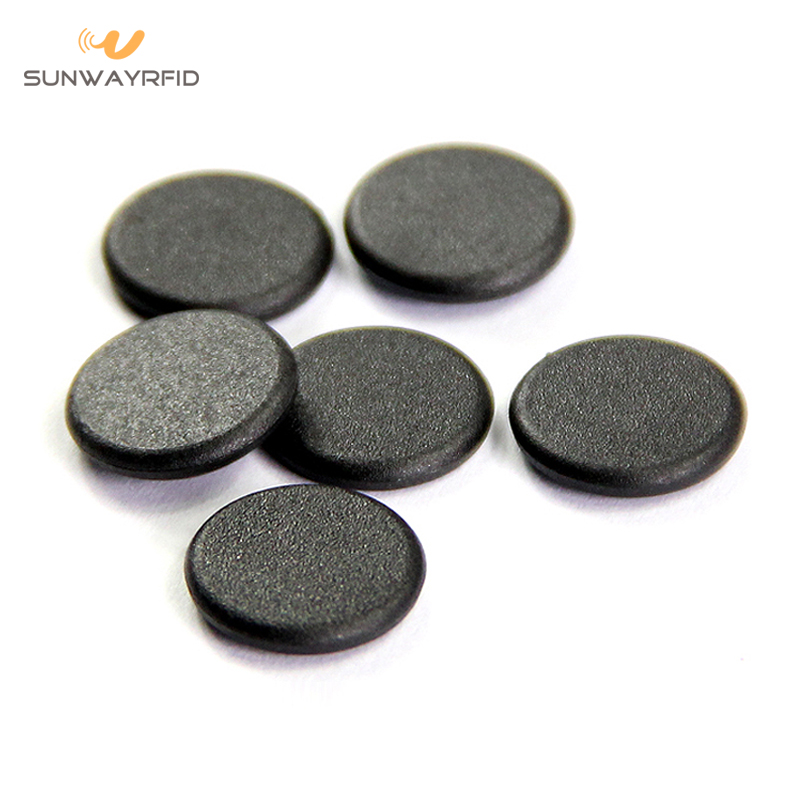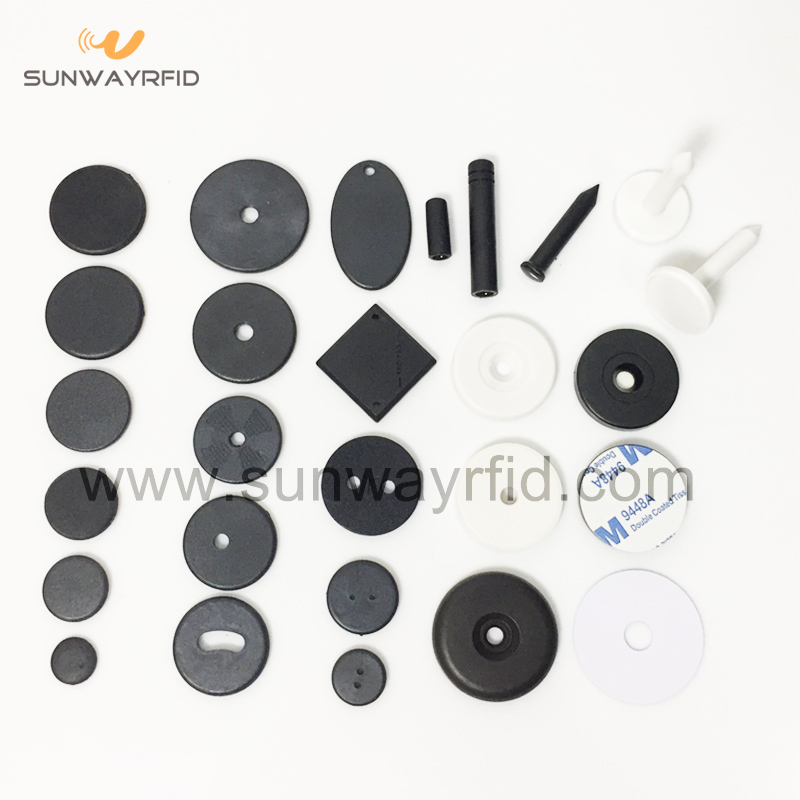 Part of Technical Informations:
Chip

T5577

Memory

Total 363 Bits EEPROM Memory: 11 Blocks (32 Bits + 1 Lock Bit)

Frequency

125KHZ

Data transfer

/
UID

/

Data retention time

100,000 times
Write endurance

10 years

Application

- Industry Washing & Home

- Bus or Subway ticket

- Access control & security

- Hard working environment

- Assets management

- Packing management

- Cloth management
We could not find any corresponding parameters, please add them to the properties table
Related products

PRODUCTO